Plugin Formats: Differences between VST, VST3, AU, AAX, RTAS, TDM
When you come to think about music plugins, you will inevitably see that there are numerous different formats. Today, we focus on VST, VST3, AU, AAX, RTAS, TDM.

When buying plugins you want them to be compatible with your music production software.
How to choose which format you want to use? In this article, we explain the differences between different formats to you.
In 1996, Steinberg, maker of the famous Cubase DAW introduced the VST format to the world and gave it to the developers for free use. And so, history was made.

Today, even though VST is by far the most popular audio format, there are several other established audio formats that are compatible with different DAWs, so let's get started with them.

The introduction of VST was very important because it was a widely adopted format that made plugins inter-operable between many different audio applications.
VST

/VST3
VST (Virtual Studio Technology) has been the most popular audio plugin format in the world in the last 25 years. It was the first to become free and it has been implemented in most DAWs today, the main exceptions being for Apple's GarageBand and LogicPro X, which developed their own format AU (more on that later on).
VST developed through the years and is today on its 3.x version, thus the name VST3 for the new format. Even though VST2 is widely used and available (almost) every DAW, VST3 is supported by Steinberg's Cubase 9.0+ versions of the program and is slowly replacing its predecessor in the audio engineering world.
With VST/VST3 you really can't go wrong, as it became the industry standard over the years, so feel free to use it everywhere, especially when you have to switch through different setups and devices. Almost every PC (Windows/Linux) DAW will support VSTs.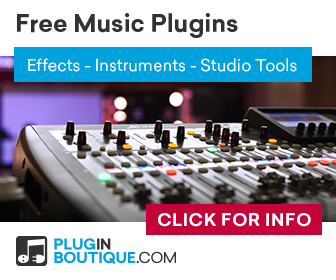 AU
Apple often doesn't like to standardize things. So, it's no surprise that they held their Audio Unit (AU) format through the years, making it the only format available on Macs.
Essentially, AU is for Mac users what VST is for PC users. There is very little difference to the end-user between these two formats.
Of course, because these are two of the most popular plugin formats in the world, there is always the question – how to overcome the differences?

Luckily, there is a load of converters and wrappers out there for these two formats, and plugins are usually made in two versions, AU and VST. This usually means that plugins are made for VST and just adapted for AU, but still, there is no real difference in different versions.
RTAS and

TDM
RTAS (Real-Time AudioSuite) and TDM (Time-division Multiplexing) are two formats made by a company now known as Avid Technology, maker of the popular ProTools DAW. These formats are now replaced by the AAX format, as of ProTools 10.3.8 version, and are not supported today, but still, they play a significant role in older versions of programs you may use.
The main difference between these two is that RTAS uses the power of the host computer to work its magic and TDM uses only the power of DSP processors, making it much faster and freeing up the host computer to do other work.
Even in their heyday these formats didn't have that much reach and importance as they were used only by ProTools and it was impossible to make a wrapper to the AU or VTS formats, both technically and legally, so you were forced to either use everything TDM/RTAS or nothing.

Also, TDM was known for using expensive DSP (digital signal processor, devices used to transfer sound to digital form – binary code essentially) equipment, so it was advised not to use TDM formats unless you could afford everything that came with it, so it was used really buy large studios only.
From 2013. the support for these formats was ended and they were replaced with a more modern AAX format, which is compatible with these two.
AAX
It wouldn't be much of a fight between Apple and Steinberg about who's going to have the best format if it wasn't for the third contender. And enter the stage Avid, maker of Pro Tool DAW.

After realizing that having one 64-bit upgraded new format that can do what your existing two formats can do at the same time, they scrapped RTAS and TDM formats they supported up to that point and created AAX (Avid Audio eXtension).
This format can work on both DSP and native host computers, taking the best of both company's previous formats and putting them into one thing. From Pro Tool 11 onwards they support only 64-bit AAX which can be a bit of a problem, as there are just not enough plug-ins yet made, but that scene could be changing as we speak.
This format is supposed to be an upgrade on VST essentially, especially when working on larger sessions, as it can grapple with the bigger projects the best. Also, the big plus for this format is its ability to share sessions between DSP-powered and native-based Pro Tools systems, giving you more room to work on.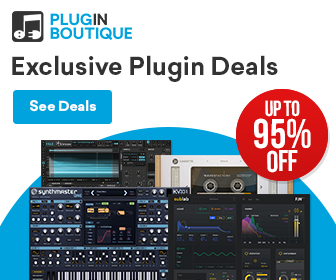 Summary
There are three main different audio formats for you to choose from and it all comes down to you. All of them can produce a very similar quality of sound and will give you the same range of options, so it comes down basically to your own equipment and existing tools to make a decision on which format you want to use.

Mainly, you will be guided by your DAW on which one you choose, but really you can make no mistake using any one of the aforementioned formats.
Audio engineering keeps on growing every day and more and more options are given to us, so it doesn't matter whether you want to record music or sounds or work on post-production, you have plenty to choose from.

We hope that we shed some light on the matter of differences in plugin audio formats and that we helped you choose the right format for yourself.